In the 1990s, the gmelina tree (Gmelina arborea) was promoted by the government (Department of Environment and Natural Resources) in our territory in Guinaang Pasil, Kalinga. It is fast-growing, they said, and can be harvested for timber after 10 years.
We planted them in the u'uma (rotational agricultural areas) and in the boboloy (residential areas) in the ba-ang (agro-forestry zone), which is mainly planted with trees— fruit-bearing trees including orange, jackfruit, avocado and pomelo; some are dominated by coffee trees; or bananas, forest tree species such as narra, obol and towol for building houses, and bamboos (bulo and kawayan). Planting these perennial crops earns the family the right of ownership over the ba-ang and they are bequeathed to their next generation. But, while privatised, they can still be used as pasture lands, because grass also grows abundantly in most of the ba-ang.
Author
Venecio Lingbawan, Indigenous Farmers' Association of Guinaang, Pasil
Florence Daguitan, Tebtebba Foundation
Date
This case study forms part of LBO-2, originally released in 2020.
With the readily available seedlings and promise of cash, we planted more gmelina but we observed that almost nothing was growing underneath them. As the gmelina grow their crown, we observed decreased yields in our crops, such as coffee and beans. We waited for the trees to be big enough for timber, then we cut them, removed the roots and replaced them with trees that we have found in our land since time immemorial.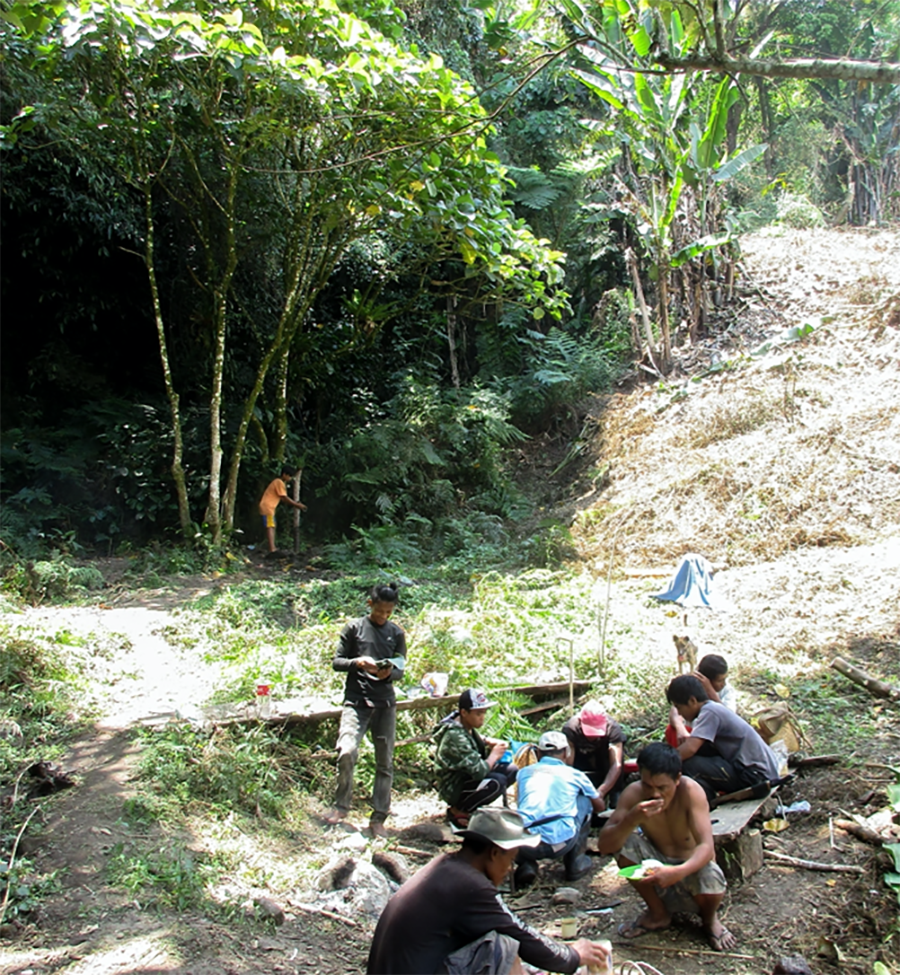 By 2015, the diverse trees were restored. We also realised that, during the years that gmelina were abundant, some birds had left our territories. When the native trees were restored, we observed the return of the birds.