The porcupine caribou herd (Rangifer tarandus granti) is an iconic group of animals in North America with a range that stretches from Alaska in the United States to the Northwest Territories in Canada.
In the world's longest mammal migration, the porcupine travels over 2,400 kilometres each year across the traditional territory of the Gwich'in nation. The porcupine and the Gwich'in now face complex persistent threats that include ineffective interjurisdictional management, impacts from industrial activity, and climate change. The Gwich'in are a caribou people whose nation spans 15 communities across the migratory route of the porcupine in the high Arctic. They have relied heavily on the strength and vitality of the porcupine for thousands of years for their food security. They share an intimate connection with the lands and waters that make up the very substance of their spiritual and cultural identity and livelihoods. The health and productivity of the porcupine and the physical and cultural survival of the Gwich'in are one and the same.
Author
Chief Dana TizyaTramm, Vuntut Gwitchin First Nation
Topics
Conservation and sustainable use
Food
Date
This case study forms part of LBO-2, originally released in 2020.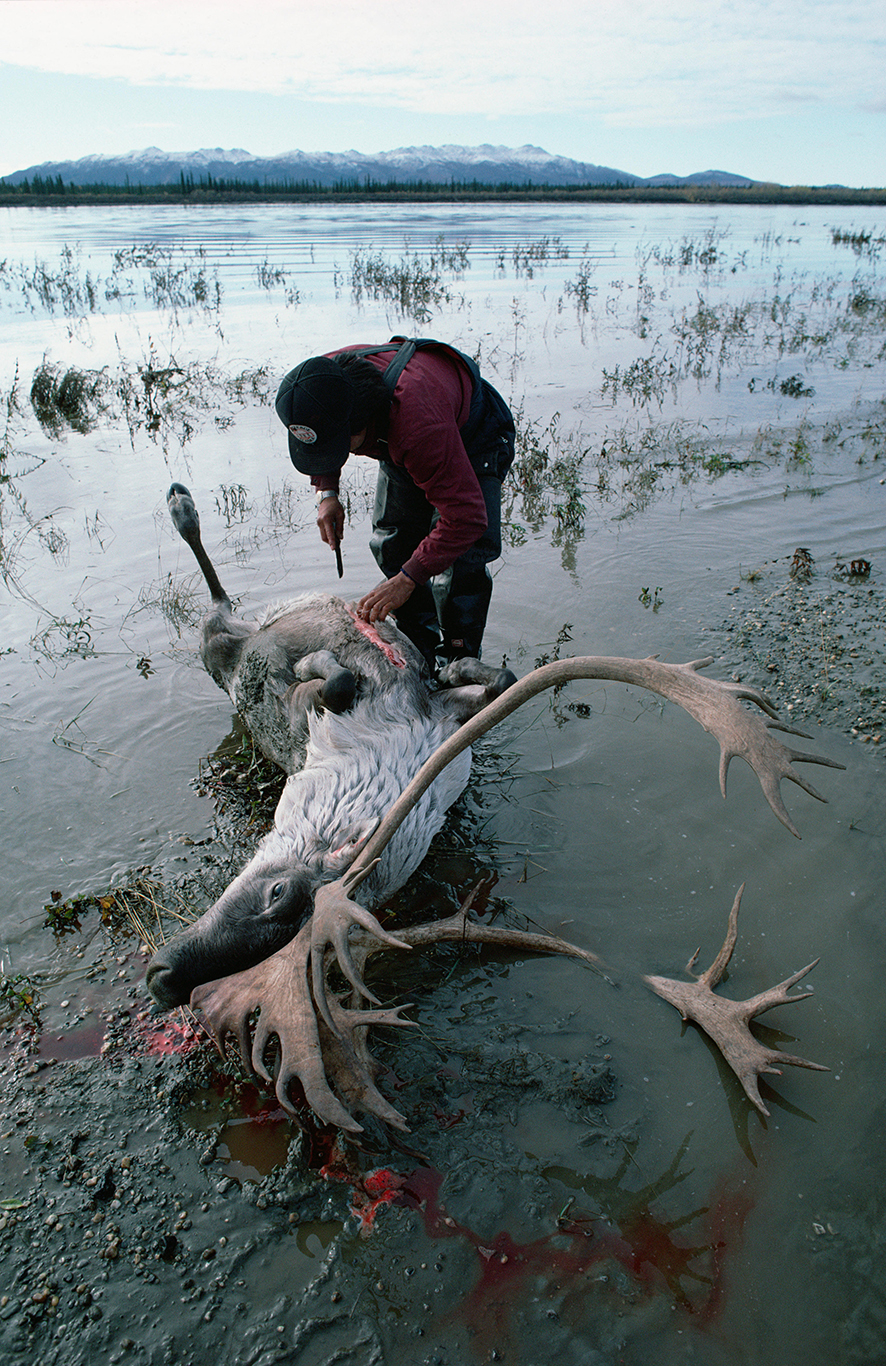 Canada has combined the porcupine as a subpopulation of the barren-ground caribou (Rangifer tarandus groenlandicus) in its Species At Risk classification.1This artificially inflates population numbers for the declining barren-ground caribou herds and creates the perception that the porcupine occurs more widely, which has resulted in the approval of major industrial projects without an accurate or adequate impact assessment.
References